Unique Cards for
Heart Touching Moments™
What Others Are Saying
Last Saturday I turned 85 years and I have received a few birthday cards in my time, but the one I received from an old friend who now lives in Springfield, Missouri, absolutely blew me away. Just wanted to say I appreciate your efforts – you did good!
These are the best cards I've ever picked up in my life. They are the next best thing to being there.
I gave the new baby card to my granddaughter after her baby's birth and she cried when she read it. She said she is going to put it in a special place in the baby's scrapbook.
The verse and artwork are absolutely beautiful. I have been looking for a new line to add to my store. This is the first one to spark my interest in a long time.
The cards are beautiful. Not many people take the time to put as much care into a product line as you have.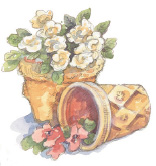 The quality of your cards is awesome. There's no comparison to the other cards we now carry.
One of my customers bought the sympathy card and sent it to her friend who called her the following week and said,
Thank you for the beautiful card. Where did you get it?
Your cards say everything I wanted to say but didn't know how. The cards and verse are absolutely gorgeous!
I can't believe these cards retail for only $3.99 each. You pay that much and more at the national card chain stores for a regular card.
I collect greeting cards and yours are definitely collectible!
These are keepsakes. You won't throw these away!
I love the inspirational quotes. People, especially now, are craving anything inspirational.
I'm a discriminating card buyer who takes a long time to pick out exactly the right card for the person I'm buying for. Yours are unique and different.
My nephew's wife just had a miscarriage. I was trying to find the right card to send and the 'Thinking of You' seemed to especially speak to that situation.
My friend was just diagnosed with cancer. Your 'Get Well' card says everything that I recently tried to say to her.
I've enjoyed the Thankful Heart card to send to others. But I'm now out of them and would like to know where these can be purchased.
The watercolor art is beautiful and so detailed. The floral and nature themes fit well in my store.
Yours are the only cards I buy.
If you'd like to share your own story, Email it to info@eastonpublishing.com
.